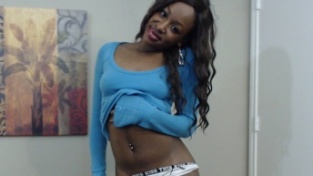 She is an caramel skinned ebony camgirl from Texas. She is a very sexual and open minded woman who loves to explore my sexuality in new ways. She is very eclectic in that She reads manga, watch anime, eat sushi, listen to dubstep music, pole dance, write, as well as many other super random activities.
She consider herself kind of a modern day hippie.She likes to spend her time with people of every race and background trying to open her mind to the world.
RenaeRose is a tall curvy/slim girl! Get to know her!