SkyPeepZ.com is launched at October 14, 2012.
This is a new day of cam sex business.
Why? The Skype show is better then a private on any webcam site.
Better the quality and the show is cheaper or equal. The models can earning more money, no money sharing with the site owner and the members receive a high quality and low price live adult cam to cam show. Are you ready for the new way to cum?
How it works
Free show:
You can select free and paying shows too. If you select free show:
– Write him a message on SkyPeepZ.com and to your Skype list.
– Let's start the show!
Paying show:
– You can pay by different options. Personals payment process on performer's website, or different micro payments, or by tokens on cam sites like MyFreeCams.
– Pay directly for performer and you are done, can start the cam show.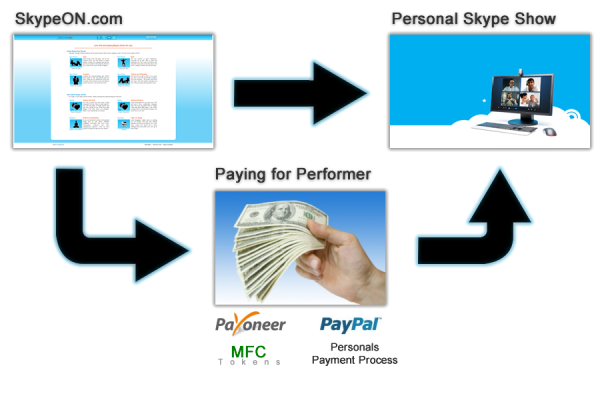 You can find more information about webpage here: site demo.
If you like this, then register for free! Have a good day!