Be a webcam model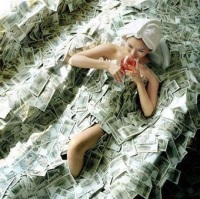 Do you want to work as cam model? We can help you. Register on our site, and earn money! We have many paying members, who are always waiting for new talents. If you are older than 18/21, and would like to join our webcam community, do not hesitate to join SkyPeepZ.com. We give the largest commission on the market, fix 81%. We do not use levels, we pay always 81%! Did you hear better offer? This is the best cam site, where you can earn the most money, and where you can promote yourself for free. We pay bi-weekly, and can send your income via RedPass or Payoneer. The best webcam job is waiting for you! More sites, more customers, more money. Such a simple thing. Try it now, and change your life. Be the most popular performer, and realize your dreams. We hope our webcam site can help to you. We do not want to waste your time, so register for free, and earn money with your web cam as cammodel.
We get a lot of question from cam models, that how can I register on site, or how can I use the site? We think that we write a fresh tutorial from start to finish. We hope we can help you.
How can you register as cam model?
The first step is that, you create an account as member.
Visit this url: http://www.skypeepz.com/join_free.php
Enter your username, password, and your valid email address. Your username should be unique, and if you write adult words can be better.
(Adult words: most clients are horny, and want to cum with a performer. If you have an interesting username, then that is favor to you. Users can easily find you. I am horny and here is a girl… pussy… hm I want pussy… and he click at your profile.)
If you have a successful registration you can log in your account.
You will find the login page at: http://www.skypeepz.com/login.php
Setup your performer account

If you login your account you will see the my account page. Go to the account page.
Here can upgrade your member account to performer account.
Tick the ring and click on the upgrade button.
Now your performer account is pending.
We will accept your request if you enter every information.
Performer datas and account settings
Select a category what you want to appear.
You can choose from more different categories, like girls, boys, couples ect…
Upload the best picture about yourself. The profile picture is very important.
The members can see this image on the list page, and this make be the first impression about you. Let it be good quality, sexy and awareness.
Text informations
Headline and about me boxes. Write a unique text and be creative.
Write about your live Skype show, about your speciality, why you are the best model, and why should be chosen a sex show with you.
Skype account on profile page
Add your Skype id. If you do not enter, you will be by the end of the model list, and our script can not check your status. It is very important to you, if you would like to obtain some clients. Your decision that every members can view your Skype id or only trusted members. Trusted members are those people who have at least one successful transaction. They purchased minimum once. They are your potential clients.
Homepage
You can add a link to your personal homepage. If you use this option, please link back us.
Skype show settings
You can setup everything about your live show. Please select it what is your willingness and what kind of equipment what you use and which languages can you speak. Here can you setup your fees too.
Payout settings
If you do not set your payout, we will not accept your request. Select a payment method and enter it the details. You can choose from more different payment options. We will pay you bi-weekly. You need to reach the payout limit in a period, in order to get paid on the payout date of that period. If you do not reach the payout limit in a period, your earnings are rolled over to the next period until you reach the payout limit. Payout days are 1st day in the month, and 16th.
Make more traffic
You can upload 6 pictures, and a promo video. The members love to watch these.
How can I earn money?
When your performer account has been approved, you can go online and earn money.
The membes can send tokens to you. Please use our site to pay. It is our policy and if you do not keep in the rules, then we will close your account.
Tips
When you are available on Skype, click on the green online button. Your position will be better on the list page if you use it.
Upload a promo video and share your promo page on forums, twitter, social networks or other sites.
Be polite and always do fine show, and the client will come back to you.
Reply all messages as soon as possible
How it works
And finally a short premiere about the website.The clients write a message on the website or on Skype to you that they want a Skype show. If you are ready for the show, then you ask the tokens from them. They will pay the show via SkyPeepZ.com. All token sending get a random and unique id number, this is the transfer id. You can see who sent tokens to you, and of course the transfer id too. You can identify who paid for the show from the transfer id. If the member tell a valid transfer id to you, and he not received a show previously, you will give a real time show to him. (If you do not give a show to him we will refund the tokens to the member, and you will lose them.)